Milan Fashion Week 2018
Gucci
Inspirations…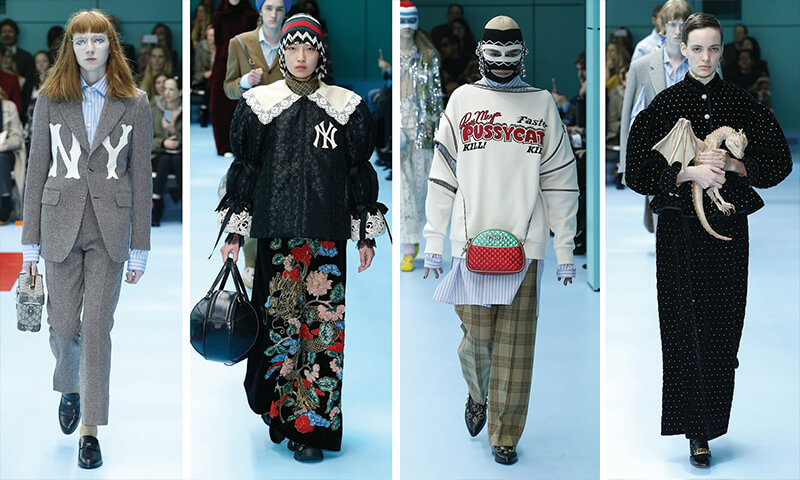 "For this collection, I had in mind something ultra-natural, something hybrid". –  Alessandro Michele
The models had an eye design on their skin which "symbolizing the heightening and emphasizing of the senses".
Prada
Neon and classics.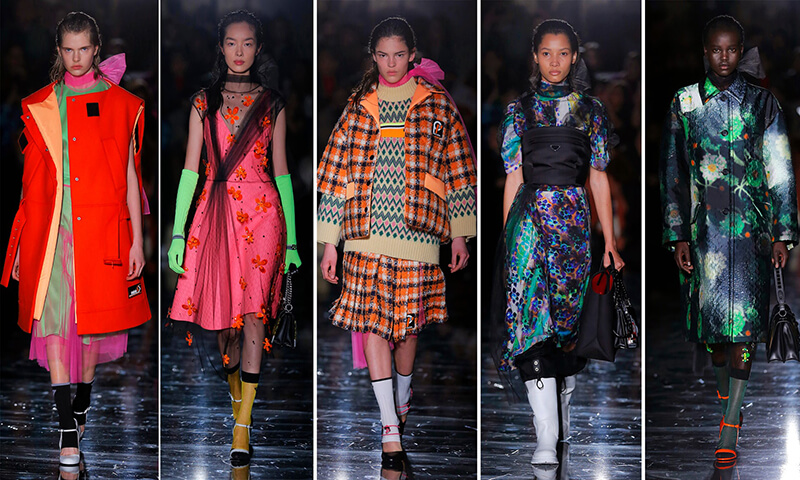 Moschino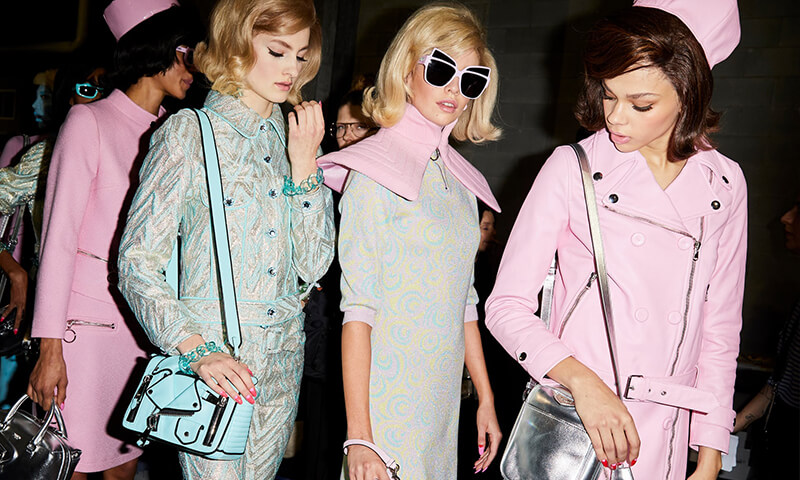 First lady or the Queen of England?
Tod's
Gigi Hadid and a Boston terrier puppy.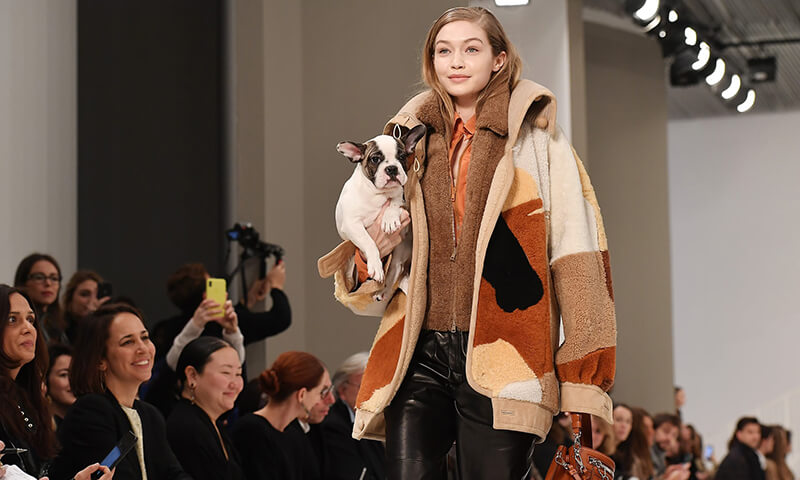 How to end a fashion week blog? With the cutest runway photo of course! Because there is nothing more adorable then a puppy and a top model!
Reference: