Designer of the month; the Italian luxury fashion house of Dolce&Gabbana
Established in 1985, a match made in heaven to rule the world of fashion; Domenico Dolce and Stefano Gabbana.
The style of Dolce&Gabbana is always inspired by a story, their bohemian style and animal prints with natures inspirations "When we design it's like a movie (Domenico)," says Domenico Dolce.
Below is our own little Dolce&Gabbana treasure!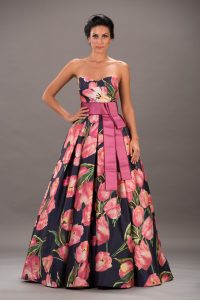 Did I mention that SW ONE Fashion has this colour exclusively? Our "Armada Tulip" navy gown with pink stretch silk blend tulip print dress from Dolce & Gabbana featuring a sweetheart strapless cut and a fitted waist, complimented with a belt.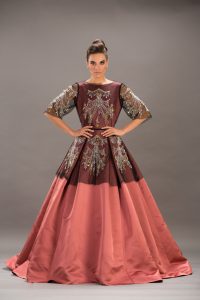 At SW ONE Fashion, we call this unique gown "Dusty Cedar". The inspiration came from its colour.
Part of the "SERA" collection; this silk Duchess dress features intricate embroideries across the bodice and sleeves.
Simple, alluring and elegant. The Risqué Bows, a black fitted gown with a long court train. This classic dress is embellished with bows and Swarovski crystals adding a playful and on trend touch.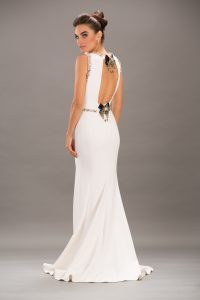 The Bows & Crystals, an open back embellished gown. One of our favorite white pieces that is both elegant and sophisticated. The standout features on this gown are the stylish open back cut and black satin bow embellished with Swarovski crystals.