Autumn / Winter 2017-2018.
Getting ready for Fashion Week isperhaps the most stressful event to be preparing for! What will I wear? What if my best picks do not match? Is that a trend? All these questions and no answer!
Nevertheless, as they say "Every day is a fashion show and the world is your runway". The best of the best in trends, MUST have accessories and our favorite models. Sounds just perfect to me!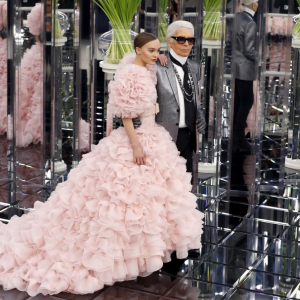 Karl Lagerfeld, Fashion Week
We cannot talk about the fashion week without mentioning the World's Fashion Icon, Karl Lagerfeld. His signature white hair, black glasses and high collars are alone a symbol of his marvelous creations.
New York Fashion Week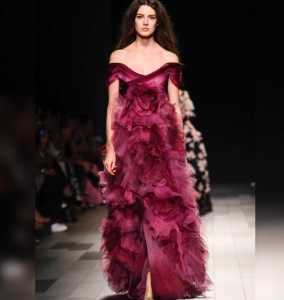 Marchesa, SS 2018 
Georgina Champman and Keren Craig, the phenomenal British minds behind Marchesa Fashion. We are loving this runway Spring/Summer 2018 fur ruffle gown. The colour itself is quite exquisite which falls in perfect harmony with the neckline.
Paris Fashion Week
Elie Saab – Ready-To-Wear AW 2017/18
Our all-time favorite designer, Elie Saab. His inspiration and theme of the Autumn/Winter 2017/18 collection is; Poetry In Motion. I believe the poetry is all in the detailed embroidery and splash of cold Winter colours put together.
Haute Couture AW17/18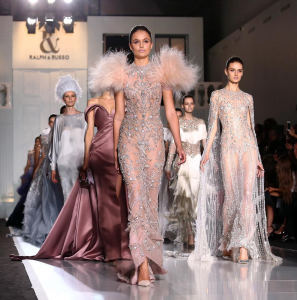 Ralph & Russo, Couture Autumn/Winter 2017/18
Tamara Ralph, a true creative director. Not only is she gorgeous on the outside but is a definite beauty on the inside too! A combination of warm yet dark pastel colour with a touch of embellishments and fur, could not have been better!