Donatella Versace
Spring Summer 2018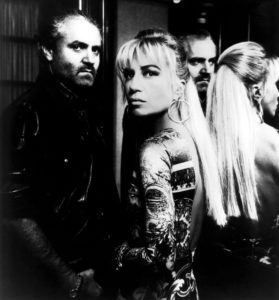 Gianni Versace
 and Donatella Versace, 1970's
"My brother was the king, and my whole world had crashed around me". Donatella Versace
An iconic fashion designer and a loving sister. As a tribute for her passed brother (the founder of Versace) Donatella threw an unforgettable fashion show and invited the original supermodels, Carla Bruni, Claudia Chiffer, Naomi Campbell, Cindy Crawford and Helena Christensen.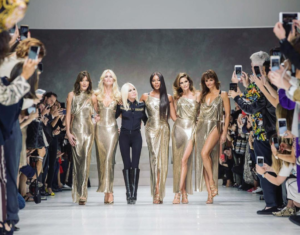 Donatella Versace and the "icons"
Old is gold. These phenomenal woman and supermodels will be worshiped by the fashion industry till the end of days!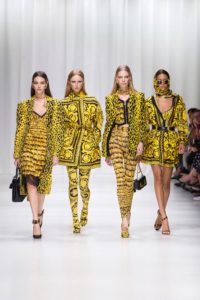 Versace Spring/Summer 2018
This was perhaps the highlight of the runway.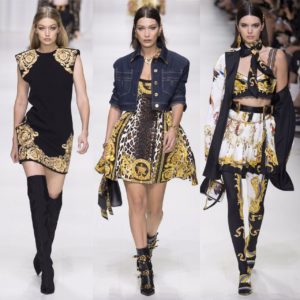 Kendall Jenner, Gigi Hadid and Bella Hadid, Versace SS18
Can a runway slip take place without these three babes? I highly doubt it!
Reference:
www.vogue.co.uk