Autumn Winter 2017
Trends are just like the mass market
they change dramatically over a short period of time. This season, Autumn/Winter 2017, it is all about bringing back the 80's and the 90's with a touch of modernity. Let us explore both Haute Couture and Ready-To-Wear this Fall.
Red Alert!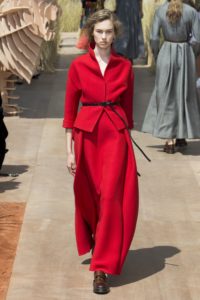 Dior
Hot red is the colour of the season and Dior knows reds best after our fav vintage Chanel red of course! Stunning piece from the runway with a waist belt, notice the side is left loose, another trend to follow!
Glitters!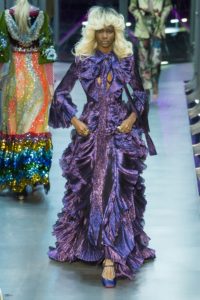 Gucci 
The party mode is on this season and not only with accessories but with gowns too! An extravagant piece by Gucci with purplish-blue shades.
It is all about the ruffles.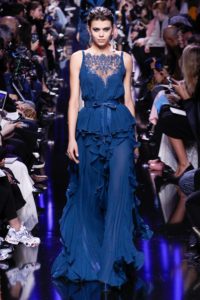 Elie Saab
For the past two seasons, ruffles hit quite high in both couture and RTW. The legendary Elie Saab combined both ruffles and French lace in this breathtaking moonlight blue gown.
Embroidery is the new sequins.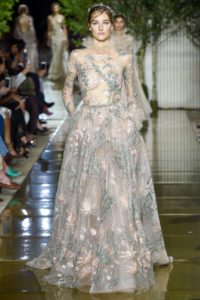 Zuhair Murad 
Embroideries go back to the Victorian era and are such a precious detail. Zuhair Murad's AW17 couture gown is blossoming with hand crafted embroideries in pastel colours. A must have gown, absolutely beautiful.
Reference:
Vogue.uk.com