Designer of the month: Roberto Cavalli
The Italian high-end fashion house, Roberto Cavalli first opened its' doors in Saint Tropez in 1972. The founder and Italian fashion designer Roberto Cavalli himself, is known for his exquisite prints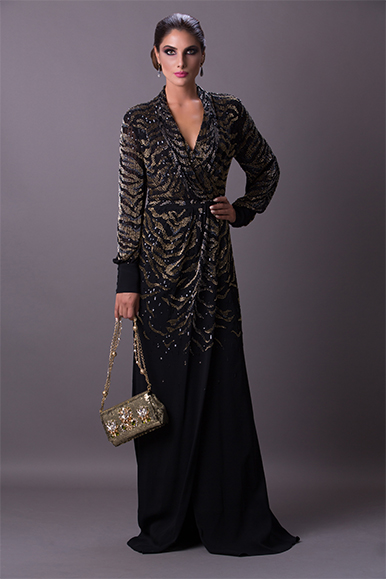 A metallic retro kimono gown by Roberto Cavalli; embellished with golden and metallic beads that are handcrafted. This exquisite gown is complemented with a one of a kind Dolce&Gabban clutch.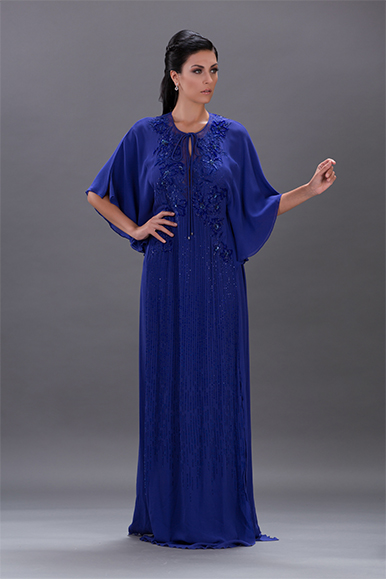 Such a rich mauve colored kaftan from Roberto Cavalli embellished with beads and stitched with vertical stripes.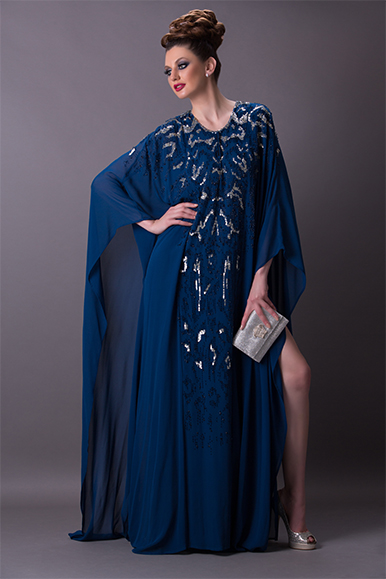 Gentle chiffon fabric embroidered with sequins for a perfect night out. Another Roberto Cavalli kaftan in cyan color complemented with a Versace clutch.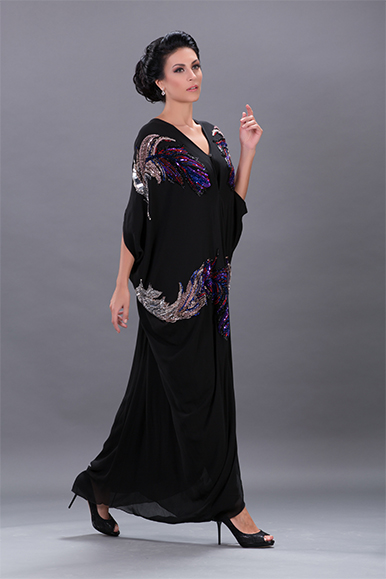 A splendid splash of colors on this glamorous black kaftan from Roberto Cavalli which is embellished with colorful sequins.
Rent the latest Runway Looks with top fashion houses and couture designers exclusively in Dubai with SW ONE Experience!