Paris Couture Fashion Week 2018
Georges Hobeika – Couture Spring/Summer 2018
The collection is based on romance and nature with nudes and natural shade of colours and designs.
They say "save the best for last". In fashion shows the last gown is always the bridal and forever our favorite piece.
The bridal gown is designed with applique on tulle on a mesmerizing organza layer.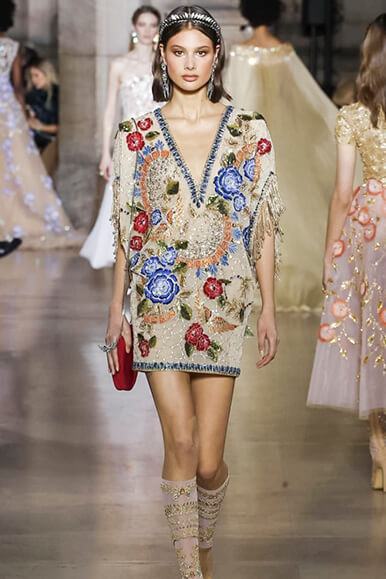 We are absolutely in love with this piece! The details and splash of colours are simply stunning and complement the base colour and the outline of the dress.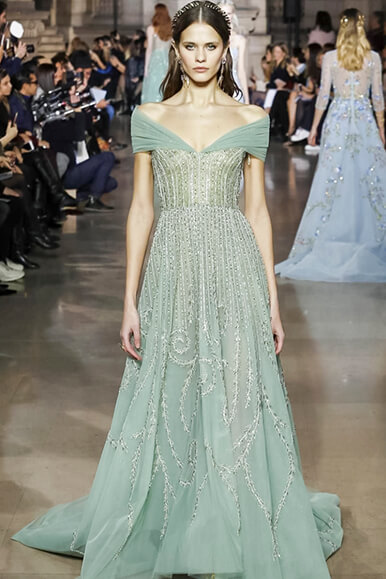 A faitytale, mint coloured slightly off shoulder gown is exactly what you need to feel like a Princess.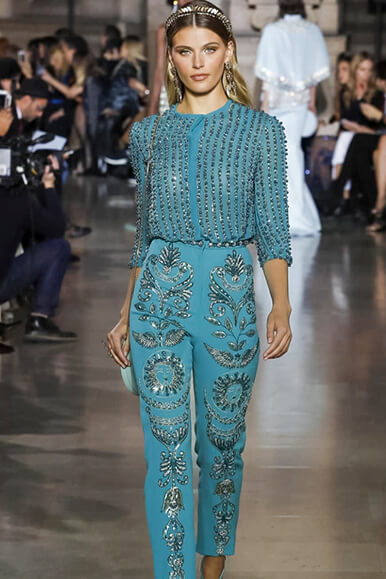 Now this is what we call "save the best for last". Despite our love for bridal gowns, this is out of the box and just stunning! The colour is exquisite and the details are perfect. What could be more elegant than a woman in a jumpsuit?
Reference: