Lebanese Designers Haute Couture Autumn Winter 2017-18, Paris 
Elie Saab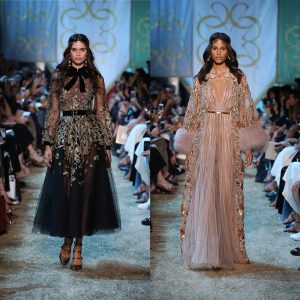 Glamorous collection that was inspired by the Medieval Era of kings and Knights (A Tale of Fallen Kings).
Velvet, lace, and long embellished coats intertwined in perfect harmony, gold appears in all its glory waving in every single piece.
Zuhair Murad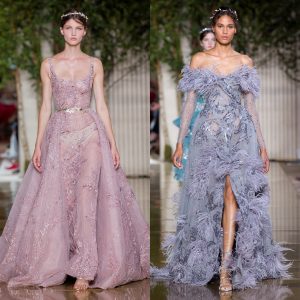 A modern fairy tale. Shimmering blossoms, crystals, feathers and appliques. Beautiful powder pink-lilac colours.
Elegant, alluring and timeless lilac-grey feathers and sequence applique.
Georges Hobeika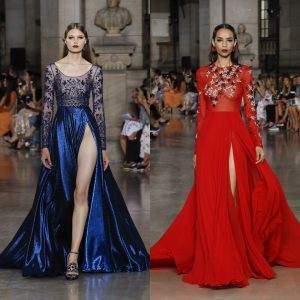 Excellence, perfection and desirability.
Applique on tulle, the exquisite touch of elegance with shimmering, open slit skirt.
Stars are the new floral print. In perfect tone of red and chiffon open slit skirt.
Tony Ward 
Simple, sophisticated elegance. Inspired by unique and complex floral patters. In addition a touch of asymmetric patterns.