Tony Ward Couture Fall Winter 2017/18 Collection
Fashion is a business like any other business in the world. However, in the fashion world there are several terms that define a business and one of them is couture.
Couture is the business of dressmaking and sewing custom made gowns for women. In addition, couture is the top highest range in the fashion hierarchy.
Now let us explore Tony Ward's Couture for the Fall Winter 2017/18 Collection.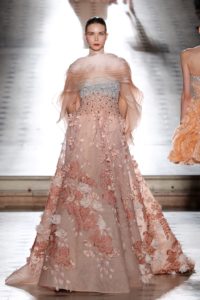 Look 27
This look is probably one of our favorites in terms of the colour harmony and mixture of texture and design. Peach is definitely a trendy colour this winter with a touch of some silver sparkles.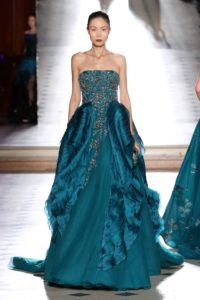 Look 33
We cannot resist this rich dark turquoise gown; it is absolutely stunning. The flow of the enriched embroidery and the silky ruffles on the side give an absolute royal look.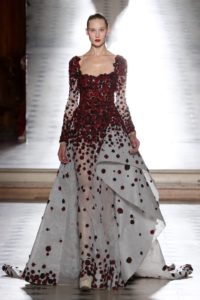 Look 5
A contrast between a combination of black and red with grey. Who could have possibly thought of that? Truly a master piece with the silver threading on the skirt and scattered embroideries.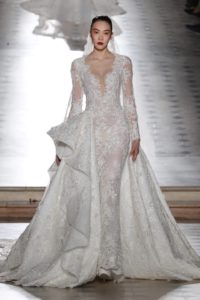 Look 38
Every fashion show ends with a spectacular bridal gown and we must say that this one is a phenomenal one! The combination of embroidered French lace mermaid gown enhanced with a ruffled semi overskirt.