Haute Couture Spring/Summer 2017 : The Owner Choice ! 
Our favorite piece from each designer!
Georges Hobeika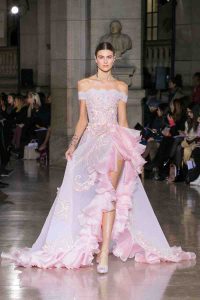 Georges Hobeika HC SS17 Look 19
"Maison Georges Hobeika's collection is inspired by the creators of myths that color both antient and modern Asian civilization". (www.georgeshobeika.com)
Tony Ward
Tony Ward HC SS17 Look 35
Tony Ward is known for his Couture gowns of exquisite femininity and sophistication. (www.tonyward.net)
Zuhair Murad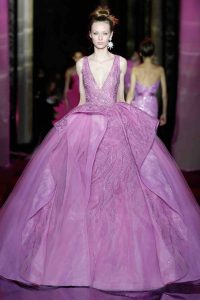 Zuhair Murad HC SS17 Look 22
Inspired by a journey to Japan, the coming-together of the natural and the modern – timelessly elegant, opulently contemporary. (www.zuhairmurad.com)
Elie Saab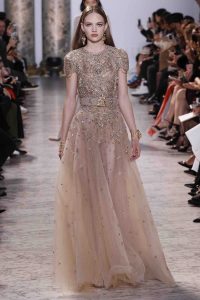 Elie Saab HC SS17 Look 31
Egypt inspired collection.
"People were able to express themselves and their creative talents in theater, art, journalism, music, and cinema, transforming Egypt into a hub for progress and allowing Arabic culture to flourish". – Elie Saab (www.vogue.com)